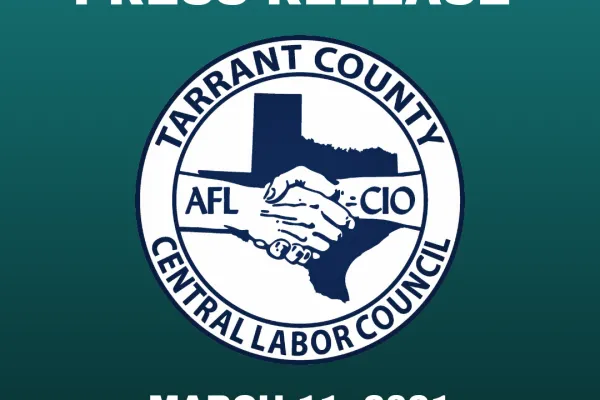 On behalf of the Tarrant County Central Labor Council, TX AFL-CIO and the more than 34,000 Union members and Union Locals across North Texas the TCCLC is pleased to announce our endorsed candidates for the 2021 Municipal races in Arlington, Fort Worth, Hurst, and Euless. 
Union members with the Tarrant County Central Labor Council COPE committee interviewed many of the candidates running for local municipal races and voted that the candidates listed below would be the best candidates to press for the interests of working families across Tarrant County. 
In Fort Worth, we are endorsing a strong labor advocate, Deborah Peoples for Mayor, Jen Sarduy in District 2, Tara Wilson in District 4, Jared Williams in District 6, and Elizabeth Beck in District 9.
In Arlington, Marvin Sutton and Jim Ross are at the top choices in the battle for Mayor, Diana Saleh in District 3, and our friend an incumbent Barbara Odom-Wesley in District 8.
We are also excited to endorse a long-time friend of labor, John Biggan for Hurst District 2, and Tika Paudel in Euless District 6.
Thanks to all the union member volunteers that dedicated time to interview candidates and leaders that will work with Labor and the TCCLC to make working families a priority for city government policy.
Brian Golden
President
Tarrant County Central Labor Council, TX AFL-CIO