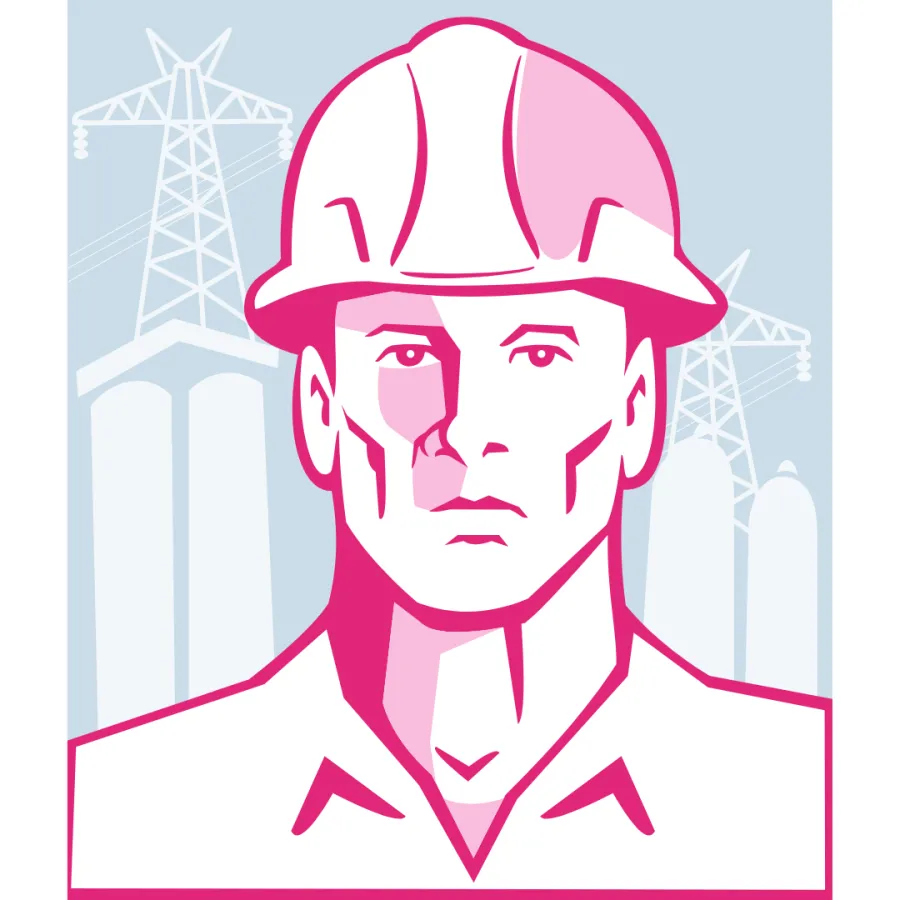 NORTH TEXAS UNION APPRENTICESHIP PROGRAMS
What are apprenticeships?
Apprenticeships are 3-5 years of training.
The pay grade at the completion is $24.00 - $35.00/hour.
 *All industries are DRUG-FREE / and tested.
What are the perks of an apprenticeship?
START @ Living Wage (~15.00+/hr)
Healthcare
Learn while you EARN
Retirement Plans
Union Representation
APPRENTICESHIP PROGRAMS
LABORERS UNION LOCAL 154
WWW.LIUNA.ORG // 2 YRS ANY CONSTRUCTION EXPERIENCE REQ.
INTERNATIONAL BROTHERHOOD OF ELECTRICAL WORKERS LOCAL 20
NORTH TEXAS JOINT APPRENTICE TRAINING CENTER - ELECTRICIAN
(972) 266-8383 // WWW.NTEJATC.ORG
THE UNITED ASSOCIATION OF JOURNEYMEN AND APPRENTICES OF THE PLUMBING, PIPEFITTING AND SPRINKLER FITTING INDUSTRY LOCAL 146
(817) 536-1979 // HTTPS://UALOCAL146.COM
INTERNATIONAL UNION OF PAINTERS AND ALLIED TRADES DISTRICT COUNCIL 88
FINISHING TRADE INSTITUTE: WWW.IUPATDC88.COM
SELECT FIELD: DRYWALL FINISHER, GLAZIER, FLOOR LAYER, PAINTER, TRADE SHOW DECORATOR
HEAT AND FROST INSULATORS AND ASBESTOS WORKERS LOCAL 21
HTTPS://WWW.INSULATORS.ORG // CONTACT MR. ALARCON (214) 281-0105
INTERNATIONAL UNION OF OPERATING ENGINEERS LOCAL 178
CALL (817) 284-1191 //  EMAIL: KPOWELL@LOCAL178.ORG // 
COME TO UNION HALL: 4025 RUFE SNOW DRIVE, N. RICHLAND HILLS, TX 76180
INTERNATIONAL BROTHERHOOD OF ELECTRICAL WORKERS LOCAL 220
Southwestern Line Constructors A.J.AT.C - Line Constructors
WWW.SWLCAT.ORG // (505) 222-5070
THE UNITED ASSOCIATION OF JOURNEYMEN AND APPRENTICES OF THE PLUMBING, PIPEFITTING AND SPRINKLER FITTING INDUSTRY LOCAL 100
(214) 341-8606 // HTTPS://UALOCAL100.ORG
IRONWORKERS LOCAL 263
(817) 640-1960 // WWW.IRONWORKERS263.ORG
*Industries offer Different benefits/pay, each one needs to be individually checked.
For more information: 817-284-1461 or by email: info@tcclc.org